There is no question that water has become our greatest resource and this summer's heat wave is confirming that you should have a lakefront property!
The weekends high at Koocanusa Village was 36c degrees and Lake Koocanusa's water was a very enjoyable 25.5c. This is ongoing hot and dry weather that has persisted for all of July. Looking ahead at the temperatures as we head into next week in the mid-30's or so, we are approaching daily temperature records for Koocanusa. There could be some temperature records broken and are not expecting any rain for at least the next week.
The past few months in Calgary have been the hottest on record, in terms of consistently high temperatures, according to Environment Canada.
"Never since 1881, when records began in Calgary, has there ever been a warmer May, June and July," senior climatologist David Phillips.
Looking ahead, this could be the warmest summer you've ever experienced however, in ten years this summer could be viewed as being moderate.
To make the most of your summers, invest in a lakefront property—Lake Koocanusa's the place to be—the beach and boating weather is amazing.
Koocanusa Village has six lakeside properties and 21 lake access properties for sale starting at $150,000. For details on these lakeside building lots visit the sales page.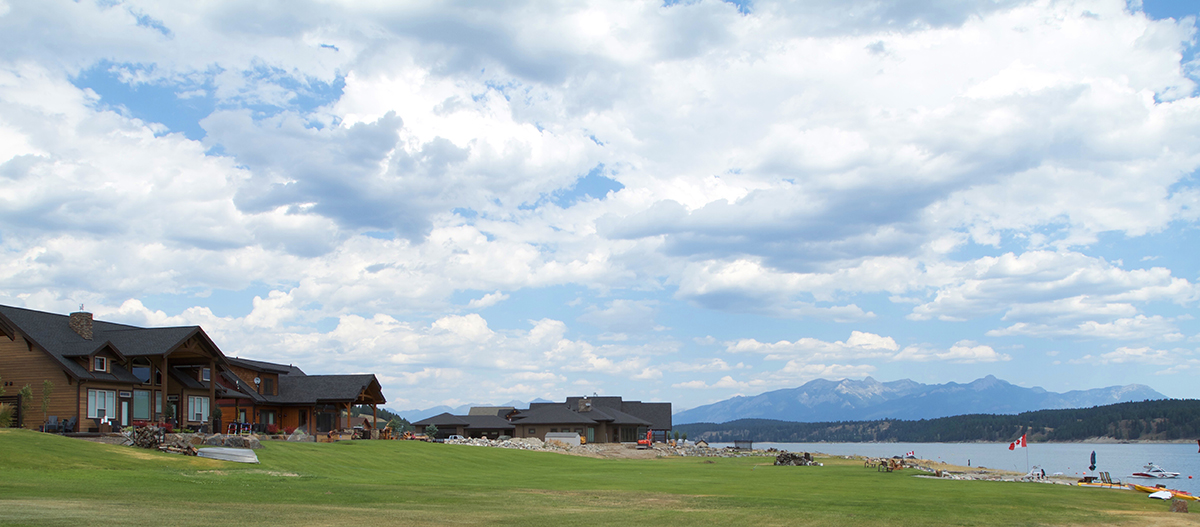 About Koocanusa Village
Koocanusa Village is a lakeside family community on the shore of Lake Koocanusa in the Kootenay region of Southeastern British Columbia, Canada.
The 300-acre development of lakefront and lake accessible properties is near the resort town of Fernie BC, a 3.5 hour drive south of Calgary, AB.
Koocanusa Village is the only lakeside community with vacation properties on Koocanusa Lake. The project is under new ownership with professional management.
About Lake Koocanusa
Lake Koocanusa is one of the most beautiful lakes in Southeastern BC. It reaches 145 KM (90 M) in length and is formed north of the Libby Dam on the Kootenay River. It straddles the Canadian and U.S. border in Montana. Lake Koocanusa was named in a contest won by Alice Beers of Rexford, Montana.
The name is made from the first three letters of the Kootenay River, Canada, and USA.
The lake is a beautiful turquoise colour with peaceful quiet and mirror-like stillness. The arid shoreline is home to sandy beaches with summer water temperatures averaging 25.5 C (78 F). The landscape features open grasslands with Ponderosa pine forests and spectacular views of the Rocky Mountains.
Koocanusa Village is a 3.5hr drive from Calgary, 1hr from Cranbrook, 3hrs from Lethbridge and 30 minutes from Fernie.