Celebrate Canada Day on the Kooc!
What's better than spending Canada Day with your family and friends in one of our country's most beautiful lakes that includes 360 degree mountain vistas and turquoise water? You're right — not much!
Join us at Koocanusa Village Marina as we kick off the summer season and Canada Day at the lake.
Be one of the first 100 kids at the marina store for FREE ice cream! Click here for store hours.
ENTER TO WIN A MARINA SLIP FOR THE SEASON
The next best thing to a boat parade is a boat dressed up in its best Canadian regalia. Bring your boat and enter in the marina store from 11 am – 3 pm on July 1st. You can win a boat slip rental from KV Marina for the 2019 season worth $950!*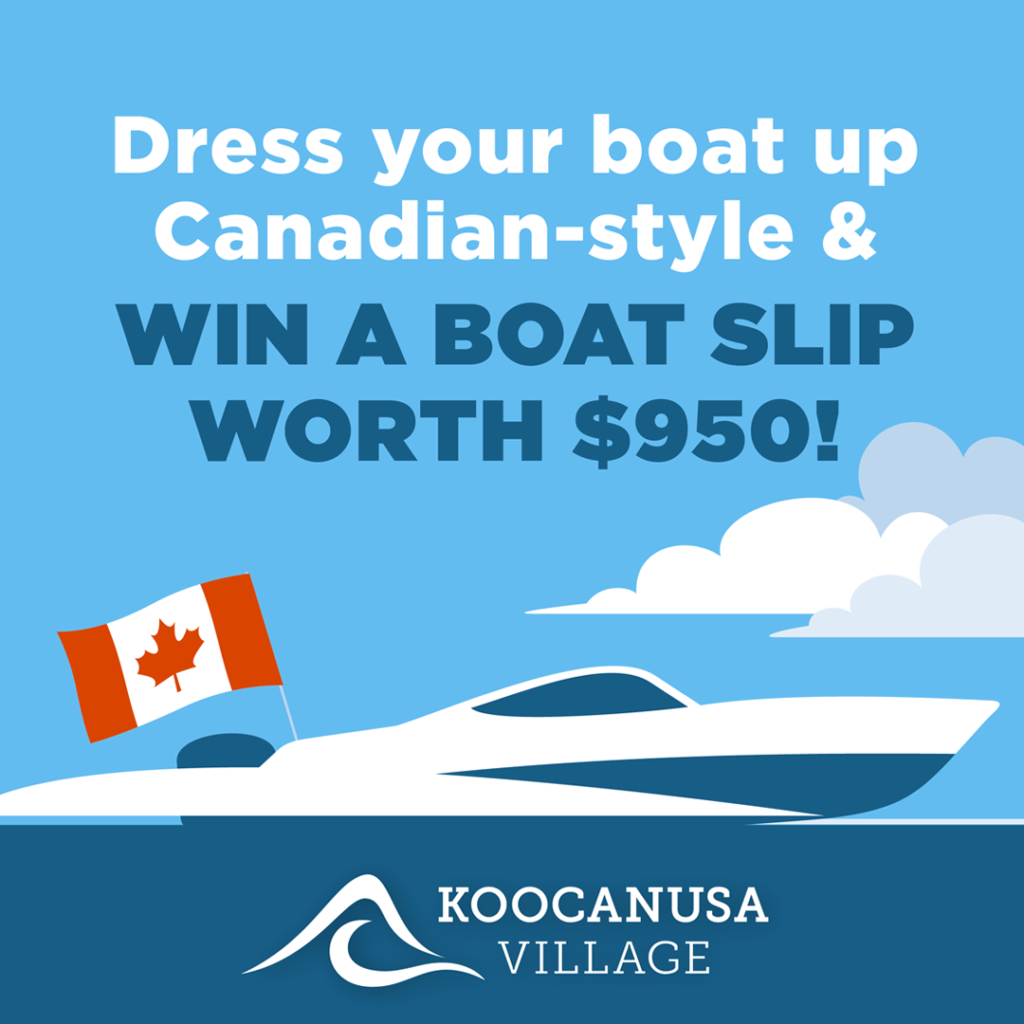 Show your Canadian pride, stop by for an ice cream or other cool treat or just pop in to say hi. We'd love to see you and show you what we have in store for this gorgeous summer season.
*We'll feature entries on the Koocanusa Village Facebook and Instagram accounts. If you've already booked your boat slip for the season and are the lucky winner, we'll provide you with a beautiful Yeti boat cooler instead.