GET IN TOUCH
Located at the heart of Lake Koocanusa with beautiful 360-degree mountain vistas, Koocanusa Village (KV) is a multi-generational place for everyone. With exciting improvements planned, talk to our realtor about getting in on this rare lake resort vacation home opportunity, just a 3.5 hour drive south of Calgary, nestled between the communities of Fernie and Cranbrook, BC. 
Download inventory & price list »
NOTE: KV does not rent or sell lots for RV use. Please try adjacent campgrounds.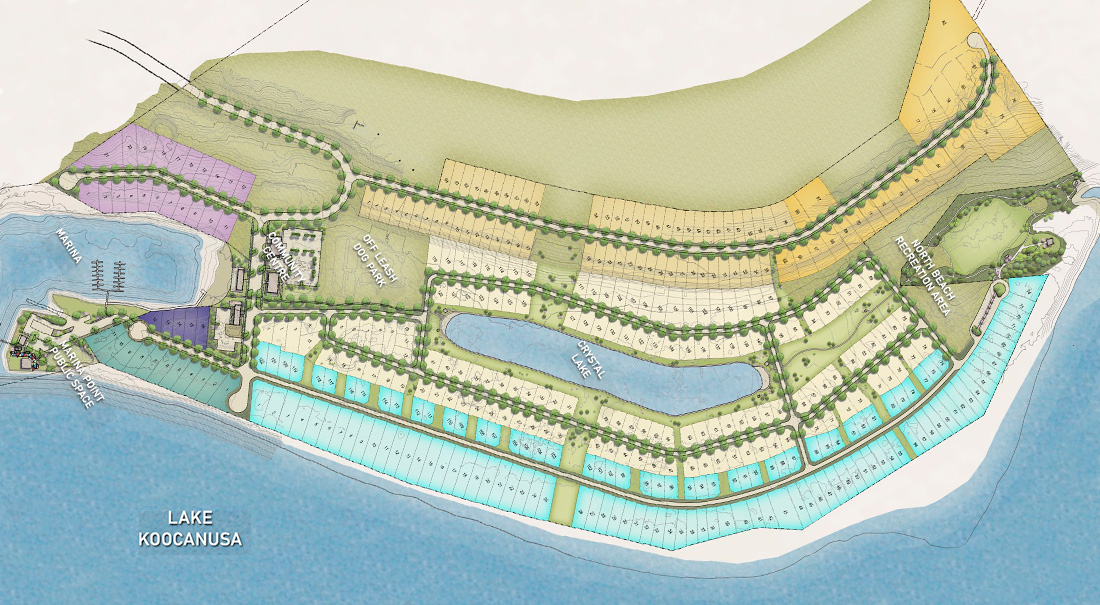 Lakeview Terrace
Lakeview Terrace is an 87 lot subdivision in the mid-terrace area of the project. These lots feature unobstructed views of the lake and mountains.
All lots have an unobstructed view of the lake and surrounding mountains and can accommodate walkout basements facing the lake.
Water and sewer services are completed for all lots, and the access road is paved. Hydro installation is complete.
Disclosure Statement
Subdivision Plans
Each lot offers:
Boat launch and marina a short walk away
Close to lake access path
Water supply at the lot line
Sewer at the lot line
Electricity at the lot line
No building timeframe
Established home owner association: Koocanusa Village Community Association
Established and fully managed Strata Corporation
Construction Ready immediately
Road Access from a private Strata road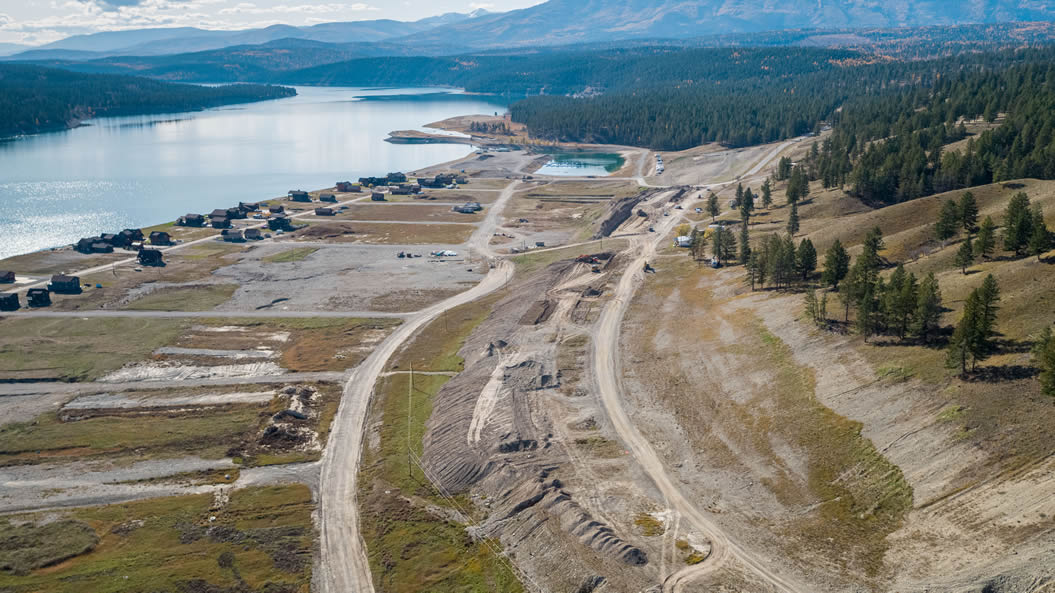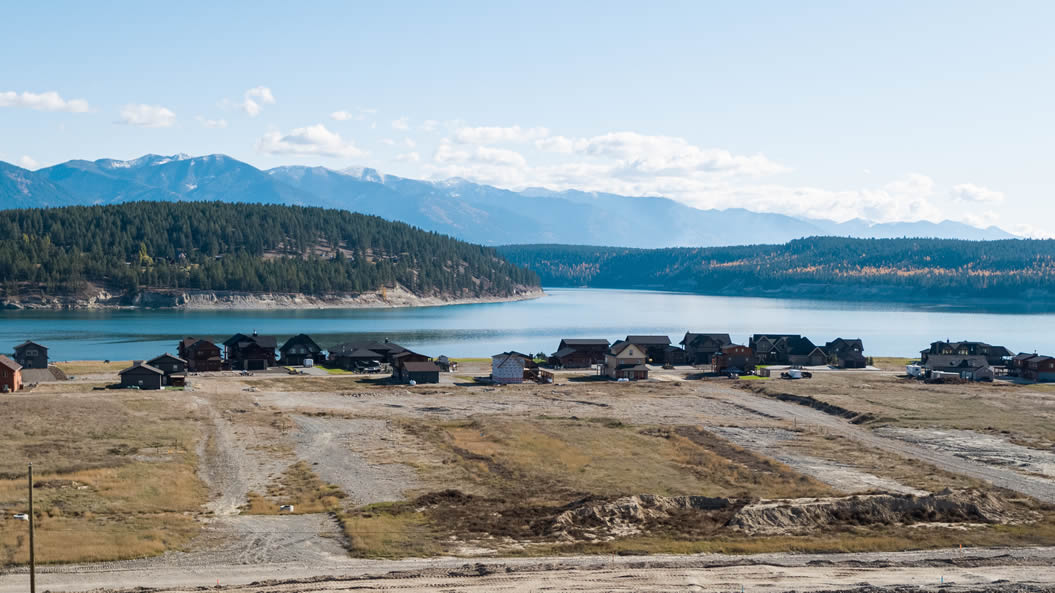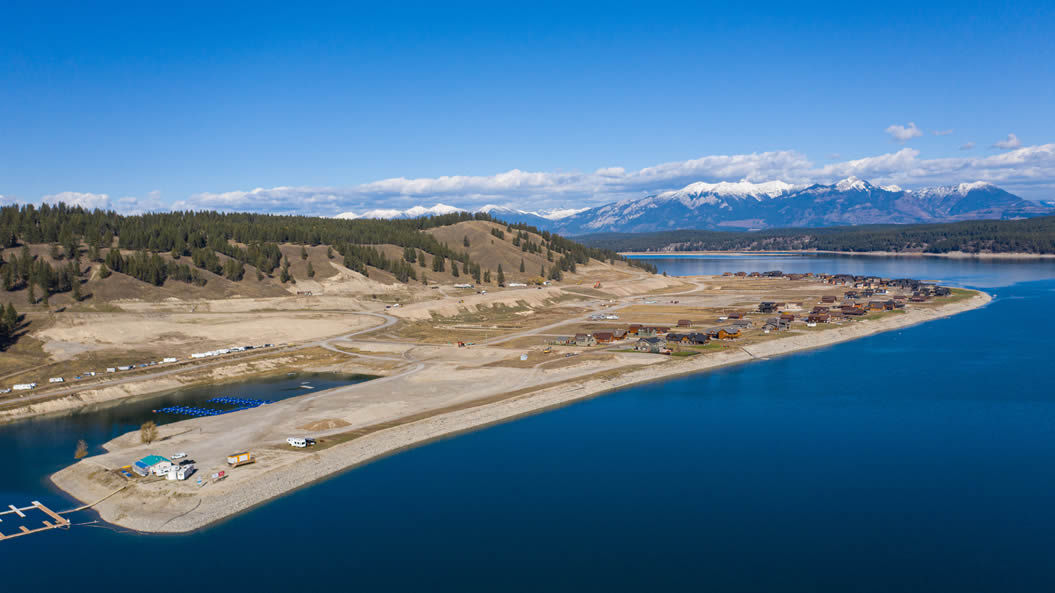 Check out a bird's eye perspective on the new Lakeview Terrace lots now available.
NEW!

Interior freshwater lake
Crystal Lake coming in 2023
We are also busy creating the new Crystal Lake subdivision which will be located in the centre of the development. We are targeting completion of the lake to allow use in the summer of 2023 with the completion of landscaping soon after.

Where does the water come from for this lake?
Water level will remain at the same elevation year-round. It will be surrounded with pathways connecting the South Marina to North Beach with picnic areas will punctuating the central corridor.

Water for the lake will be provided by two certified freshwater wells at the north end of the lake which are designed to recycle the entire volume of the lake every 30 days so it remains fresh.
When will it be completed?
The earthworks for this portion of the project are largely completed with only minor shaping required in the spring of 2023. The lakebed of Crystal Lake will now be lined with sand, covered with a welded rubber liner and topped with additional sand to create a water body that will be approximately 600 metres in length and 75 metres in width. The lake will be no deeper than 3 metres and is designed for swimming in the summer and skating in the winter.

Lots available pending subdivision approval
Our first offering in the Crystal Lake Phase 1 will be released once we receive our subdivision approval. We are planning for a first phase containing 41 lots, with a combination of lakefront, park front and back lots to accommodate a variety of price points. Delivery of these lots is expected in the late summer and sales will begin in April of 2023.
Marina Estates
SOLD OUT
Each lot offers:
Direct water access and boat mooring options
Boat launch and marina a short walk away
Close to lake access path
Water supply at the lot line
Sewer at the lot line
Electricity at the lot line
No building timeframe
Established home owner association: Koocanusa Village Community Association
Construction ready immediately
Road Access from a paved public road
Disclosure Statement
Subdivision Plans