Update: Improvements Underway in Koocanusa Village
With summer 2019 firmly in the rear view mirror, we hope that you built fond memories and enjoyed the lake and all it has to offer as much as we did. Looking ahead, we have more than a peaceful autumn stroll in our plans. We are excited to update you on advancements in important projects for current and future KV residents that will have far-reaching benefits.
Strata 771: SOLD OUT
It's true! All lots in Strata 771 are now officially sold. Thanks for your support and congratulation to our new lot owners.
New Inventory Available Soon!
Lakeview Estates Remediation Underway
Were you, friends or family members looking at purchasing a lot? Fear not! New inventory from Lakeview Estates (mid-terrace Strata 832) will available for purchase after October 15th. See below for details on remediation activities underway and stay tuned to our website and social media channels for more details to be announced.
UNDER CONSTRUCTION: Correcting geotechnical issues that will allow for future home building
WHAT'S HAPPENING:  Removal of soils from the site, soil replacement and proper compaction under the supervision of geotechnical engineer
COMPLETION TARGET: April 30, 2020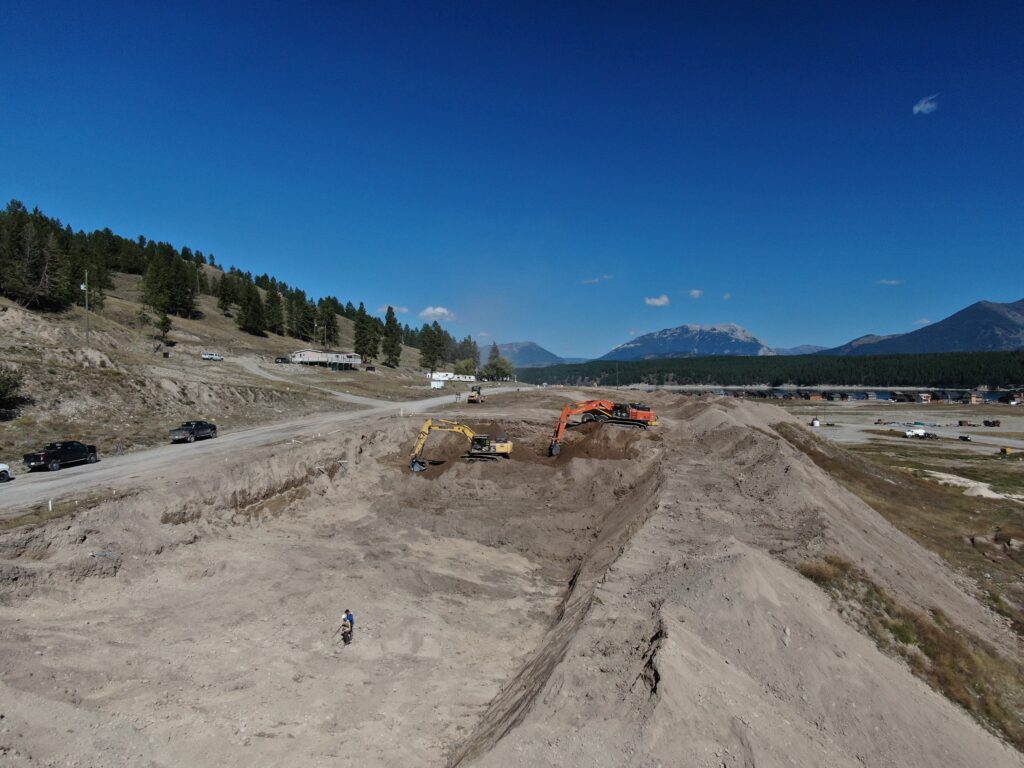 Marina Point Subdivision
We will begin servicing 10 lakefront lots on Marina Point immediately, which includes installation of main connections to water and sewer services. Road grading in the subdivision will take place later in the fall. After lots are connected (spring 2020), power will be installed.
Once services are complete, we will pave the roads within this new subdivision as well as the portion of Marcer Road that is currently gravel.
Landscaping the right of way will be the last step in this project and we are scheduled to complete this work by June 2020.
Waste Water Treatment Plant
In early October, we will be moving forward with a number of waste water infrastructure improvements including installation of lift station pumps, ladders and drain field completion.
We will finish installing three-phase power next fall. In the interim we have purchased additional genset units to provide power until the project is updated. Construction of the Waste Water Treatment facility will be completed in the fall of 2020. Note: Gensets will be used for backup power after project completion.
Update on Tree Planting & Purchase Program
Our tree supplier Arrow Mountain Nurseries has advised on suitable tree and shrub species that can be successfully planted in our climate.
In conjunction with the completion of the new paving on Marcer Road nexr spring, we will be landscaping the finished rights of way (other than those roads within existing stratas). Landscaping of common areas and roads within the stratas remains the responsibility of the stratas.
Owners of property in Koocanusa Village will be able to purchase trees and shrubs at a substantially discounted rate that has been negotiated for owners in early spring 2020. More details to come on this program.
Marina Store – see you in 2020!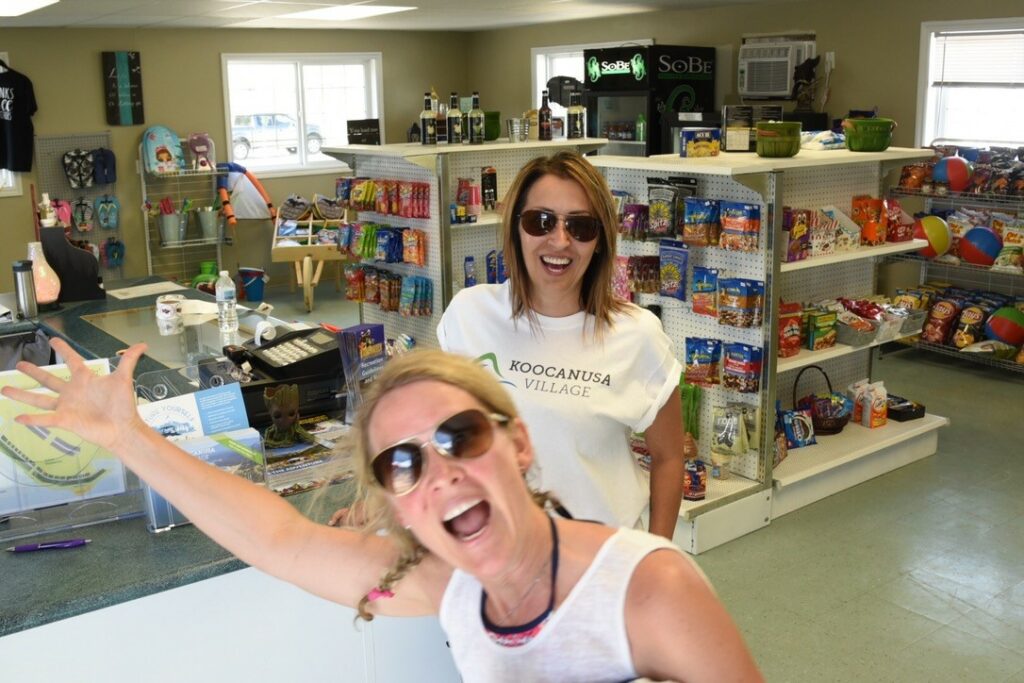 Winter hikes, summer barbeques on the beach, or a gorgeous fall hike – Koocanusa Village is the true heart of the lake and an ideal setting for active, four-season living.
Stay connected with us on Facebook or Instagram as exciting developments continue to unfold in KV.
---