Get ready for an exciting new feature at KV | Crystal Lake
It's been in the plans for a while and now we're busy creating the new Crystal Lake subdivision. The feature of this neighbourhood includes an interior lake that's designed for swimming in the summer and skating in the winter.
The lake will be surrounded with pathways connecting the South Marina to North Beach with picnic areas punctuating that central corridor.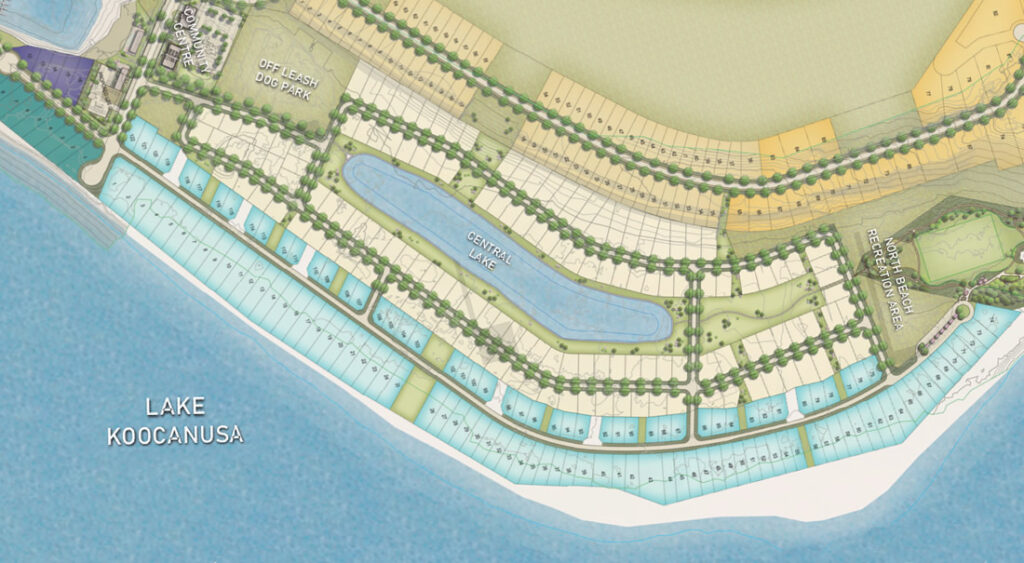 The earthworks for the project were largely completed in January and the lakebed will now be lined with gravels and sand, covered with a welded rubber liner and topped with sand to create a water body that will be approximately 600 metres in length and 75 metres in width and will be no deeper than 3 metres.

Water for the lake will be provided by two wells at the north end of the lake which are designed to recycle the entire volume of the lake every 30 days. Water level will remain at the same elevation year-round. These wells have been completed and certified.
We are targeting completion for the lake in the summer of 2022 with landscaping expected to be completed in 2022. 

Our first offering in the Crystal Lake Phase 1 will be offered once we receive our subdivision approval and is expected to be in hand by the end of June. The first phase will feature 37 lots, with a combination of lake front, park front and back lots to accommodate a variety of price points. Prices will be released in May of 2022.